Large Portable Cabins and Buildings
With 7 years of experience in porta cabins and buildings we are able to satisfy any need you have for space utilisation and features. One of the unique selling points is the customisation possibilities. We pride ourselves on being able to make a space work for the customer.

For the 8 metre range we have a range of options and additions on top of the standard shell. We build the majority of our buildings to spec. Add in walls or dividers, a bathroom, and a kitchen. Choose your door options from standard doors to sliders and stackers.

Use this 8 metre shed for your own portable bach, storage shed, man cave / woman cave, hobby room, portable office, home office, rumpus room, teenage hangout, or granny flat.
Get in touch
Need a large 8 metre portable building?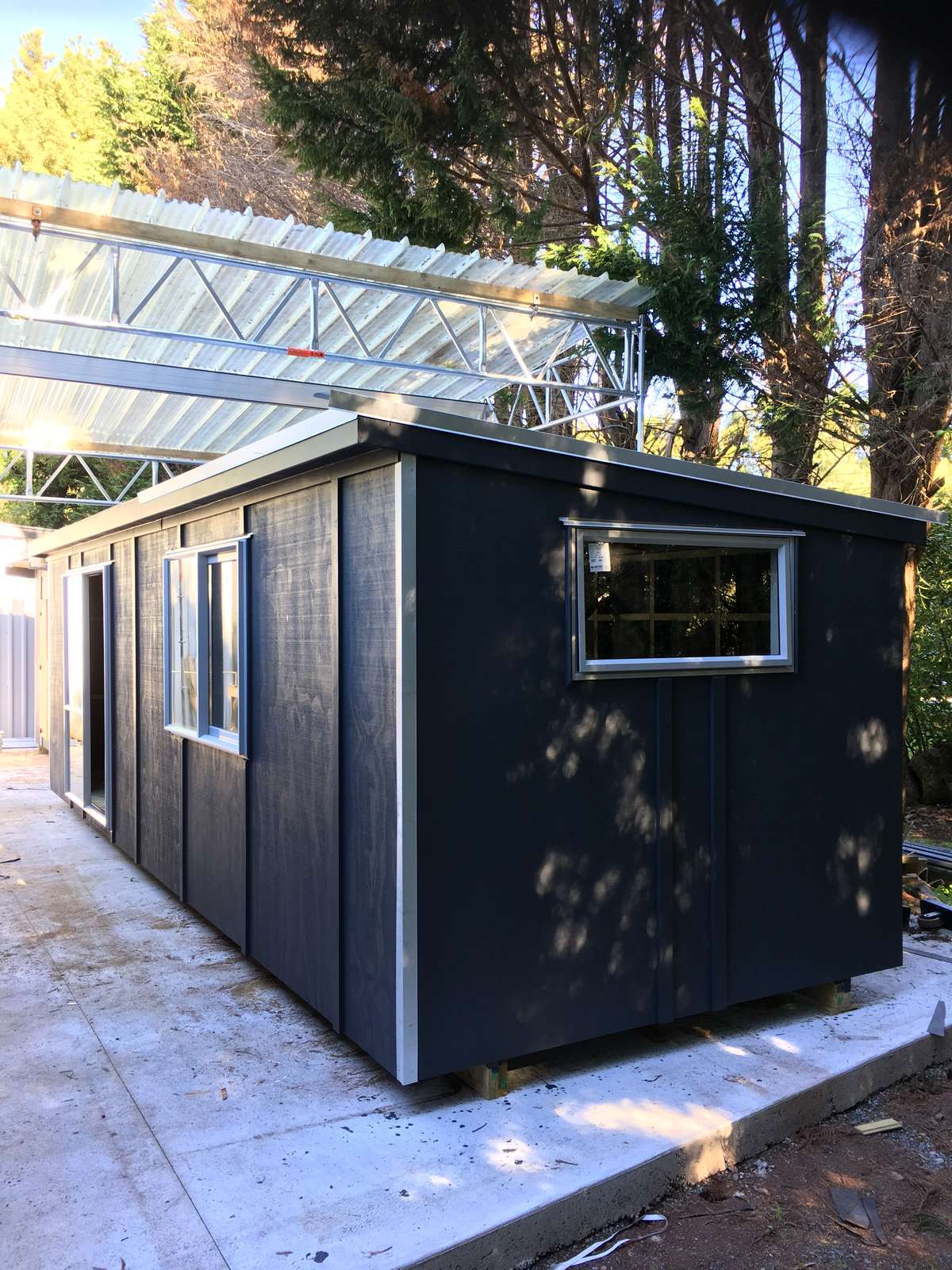 Construction grade quality
The 8 metre portable cabin is built from construction grade framing and plywood. We don't cut corners with the grade so that you can use your building for years to come with minimal maintenance. Every 10 years you can simply do a new coat of paint and that will allow you to keep the cabin looking good.


We take care of the project, design, build, transport, and install (including plumbing and electrical). All you have to do is plug in the power cord and start using it.


Shed Love portable accommodation buildings use:
100% wooden construction
Aluminium joinery
Certified electrical work
Insulation that is effective and moisture-proof
Black Thermakraft self-support building paper, and
Zincalume roofing with gutter eave flashings to ensure total water tightness.
We have built many different layouts in this size. The end result is really up to the customer requirements and what they like best.

- Kitchen on the side or in the middle
- Bathroom on the side or in the middle
- 1, 2, or 3 room layouts
- Door options include swing, sliding, and stacker
- Cladding options
- Bring your own paint if you want a special colour
Other shed sizes
---