Specify exactly the portable cabin you want
We customise all our builds to the requirements of the customer. The draft drawings are ideas on what is possible. are you looking for a mobile cabin for sale in Northland, NZ? Send us your draft drawing if that works best for you or come in to get ideas.

For the 10 metre portable buildings range there are more options than any one size because of what can be fitted into the space.

Include walls or dividers, bathrooms, and kitchens. Door options include sliders, stackers, or standard doors. Build your own!

Customers have successfully used their cabins for a huge range of requirements including portable office, portable sleep out, staff room, hobby room, man/woman cave, storage, bach / extra rooms, and more.


Get in touch
Need a large portable building?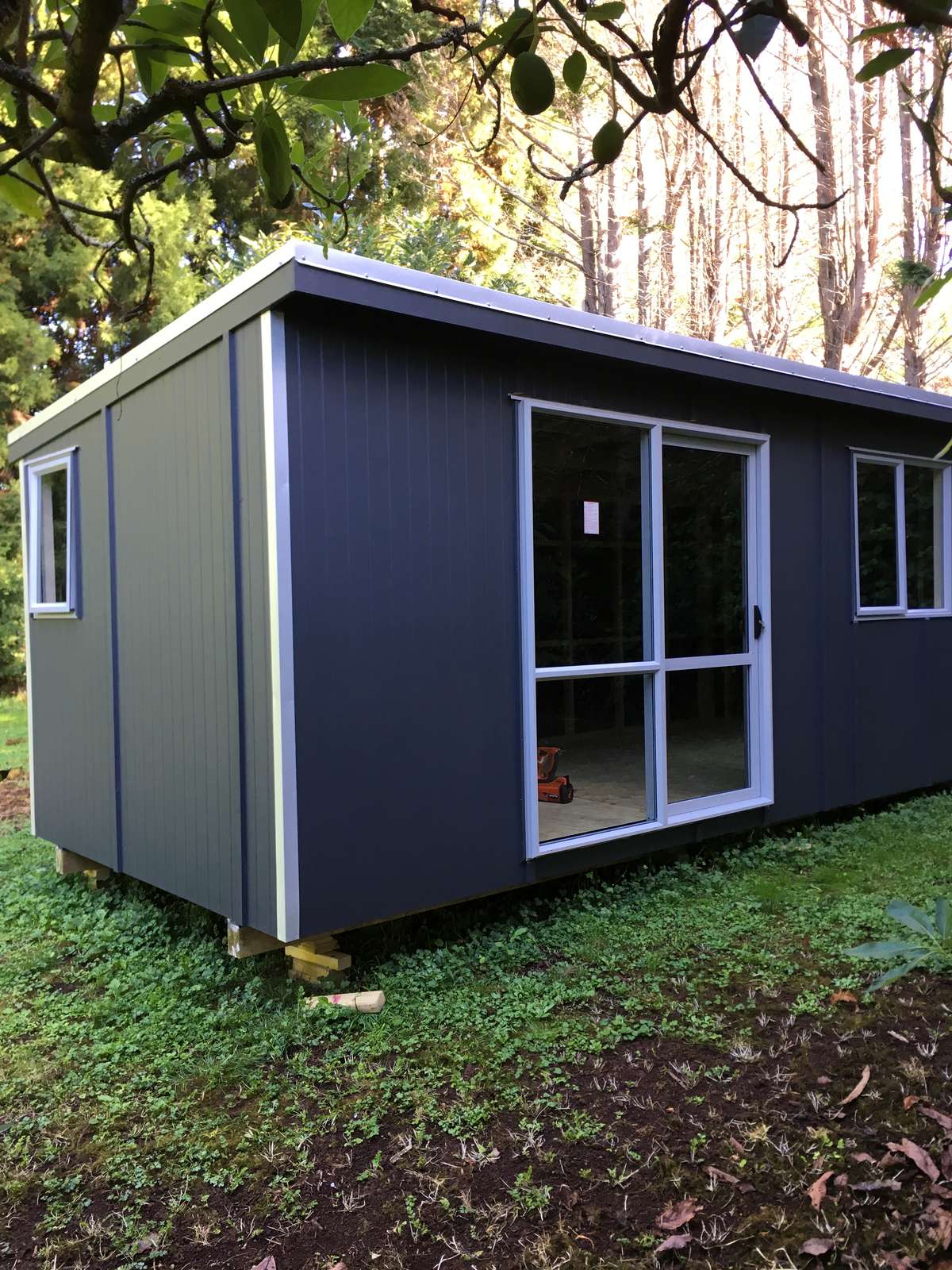 Why us?
Because we build our portable buildings from the best materials using the highest quality workmanship we can guarantee your portable accommodation will have a long life, be easily maintained, and should be able to be sold when you no longer require it.


We oversee the entire project, design, build, transport, install (including plumbing and electrical). All you have to do is plug in the power cord and move in.


Shed Love portable accommodation buildings use:
100% wooden construction
Aluminium joinery
Certified electrical work
Insulation that is effective and moisture-proof
Black Thermakraft self-support building paper, and
Zincalume roofing with gutter eave flashings to ensure total water tightness.
We have built many different layouts in this size. The end result is really up to the customer requirements and what they like best.

- Kitchen on the side or in the middle
- Bathroom on the side or in the middle
- 1, 2, or 3 room layouts
- Door options include swing, sliding, and stacker
- Cladding options
- Bring your own paint if you want a special colour
Give us a call
Other shed sizes
---