MINI BACH SUMMER LUXURY
We build to your specifications. We can help you come up with the best plan or you can send us what you are thinking. Along the way we will help you get the most value from your building with the right choices.

Our mini-bach'es are made from quality wood construction so they will last and are able to be easily repainted and refurbished after many years of use. Recommended sizes for mini-bach's are anything that is 6 metres and larger however it's always up to the customer and their requirements.

We can include
Kitchen
Bathroom
Up to 3 rooms
Stacker doors
Many configurations

We have a range of door options to make sure you can easily move your storage in and out of the shed easily. Get in touch to see options!
More about custom builds
Mini Bach: Portable Buildings
Get ready for summer with our range of portable buildings that can be used as a mini bach. Add another room or 3 onto your existing property, stop tenting without the cost of a full bach. Lots of options including showers, toilets, kitchette's, slider / stacker doors, and more.

Previous customers have used home office portable buildings for owners, managers, admin staff, team leaders, worksite offices, home offices, portable office, storage & security, and work studios.
Get a quote: Choose a size
Portability matters!
Gain flexibility with our portable buildings. Move them when you need to, create offices on a work site, set up your studio or workspace the way you want and simply move it in tact.

Use our portable buildings for a home office, worksite office, portable office, storage, or work studio.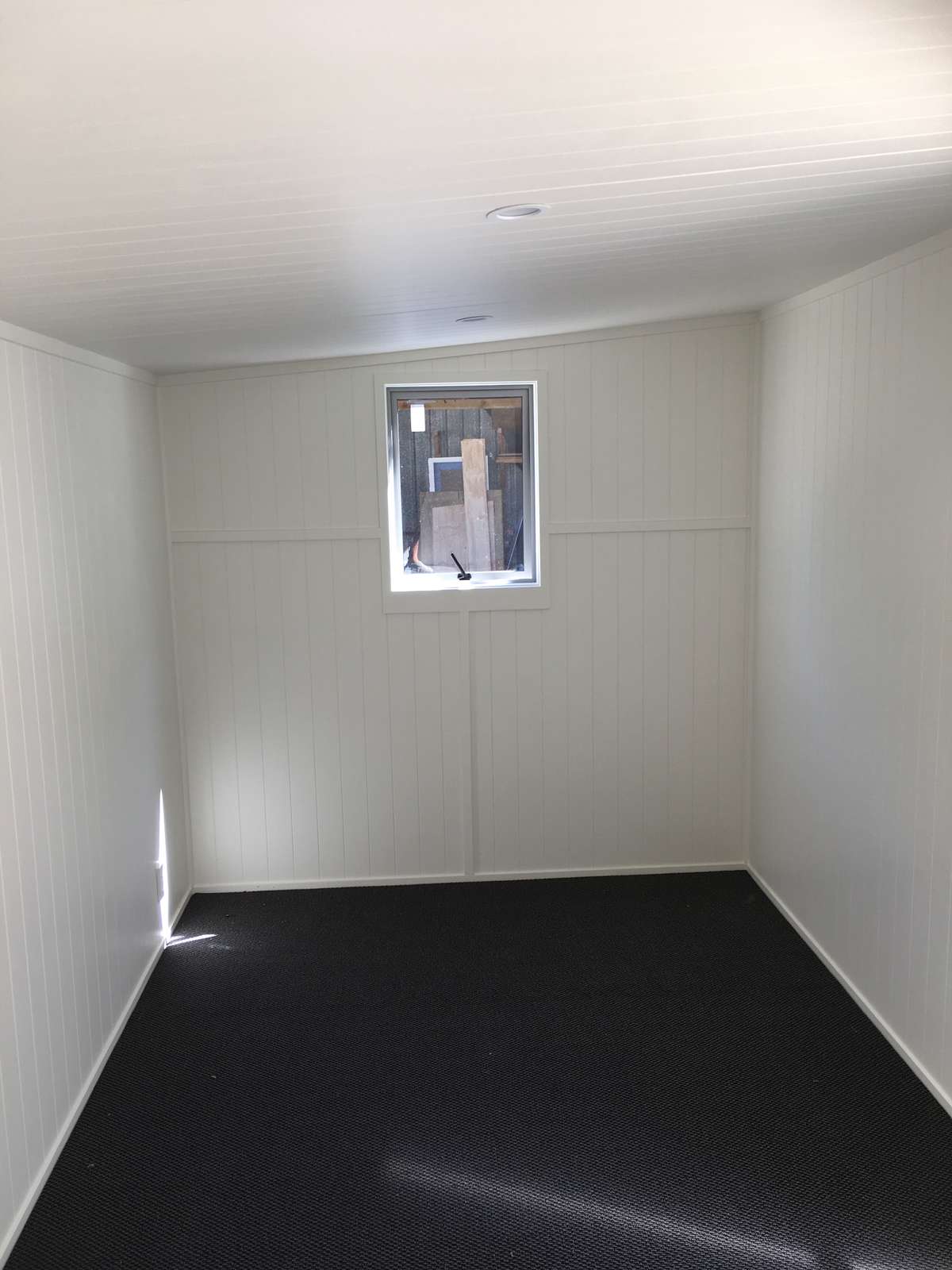 Shed Love portable buildings use
Plywood construction
Aluminium joinery
Certified electrical work
Insulation that is effective and moisture-proof
Black Thermakraft self-support building paper
Zincalume roofing with gutter eave flashings to ensure total water tightness
Questions or feedback?
Get in touch to tell us about your portable building needs and get a quote.
Contact Us
Mini bach portable buildings: New Zealand's best choice
You can buy mini man cave for sale in New Zealand or get it personalized according to your needs. We build to your specifications. We can help you come up with the best plan or you can send us what you are thinking. Along the way we will help you get the most value from your building with the right choices.

Our portable mini-bach are made from quality wood construction so they will last and are able to be easily repainted and refurbished after many years of use. Recommended sizes for mini-bach's are anything that is 6 metres and larger however it's always up to the customer and their requirements.

Here is why we are different:
12mm plywood construction that is structural grade
One-piece showers that don't leak
More spacious than many other cabins – our largest cabins are 4 metres wide x 10 metres long
Easily sited on your property with our transport systems

Warm in winter and cool in summer

Fully customisable to your requirements
Electrical compliance included
Fully compliant with local regulations